Watch
The last 3 years of 'in the booth' with Waverly footage…
1 tag
Watch
Baby girl turned 3!!!
1 tag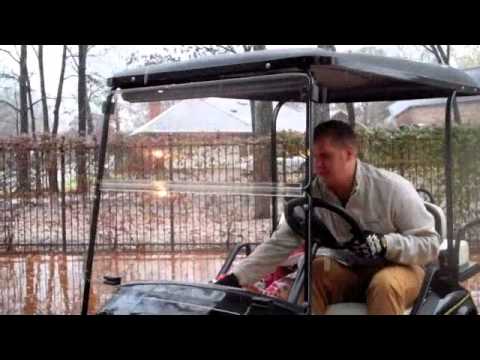 3 tags
3 tags
4 tags
Watch
This past weekend we spent the entire day out by the pool at my 'rent's house which happens to currently have quite a wasp population. So all day long we would jump out of the pool and try to kill the wasps before they could get us. Waverly learned a thing or two about how it was done and decided to re-enact. RW
2 tags
Watch
See! — 2 whole blog posts in a week! Progress. Here is a bit of our Spring/Summer 2012. <3 RW
2 tags
2 tags
1 tag
1 tag
6 tags
Hey friends- I started another tumblr. blog
and it's called Polaroids In The Closet. Just a place for me to put my outfits and store them for later when I can't quite recall what I mistakenly put together the day before and liked it. As a Mom you know it's rare to really get to wear a lot of the clothes that live in your closet at times so when they come out to play I'd like to document their appearance. If you can...
3 tags
Newport Beach, I love you.
Our family vacation to Newport Beach a week ago was amazing and sadly I'm already forgetting what the ocean waves sounded like. This is just a smattering of Instagrams and iPhone pics that were snapped along the way.
3 tags
1 tag
3 tags
4 tags
T-W-O
Being 2 means being curious. Loving Bubble Guppies. A lot.  Loving to cuddle and to read books. Still loves drinking milk warm and now only wants water with a little 'jooce' mixed in. Loves her buddy Cove. Loves putting on shoes (mine and yours). Almost ready for potty training but not quite yet. No more pacis. Knowing how to count to 10 and singing your ABC's. Still...
1 tag
3 tags
Watch
missing those sandy baby toes alllllready.
1 tag
1 tag
Giveaway: Yo Gabba Gabba hats ;)
awesomegiveaways: Yo Gabba Gabba childrens hats Muno Plex Brobee Toodee Foofa This giveaway will end in January ( Date to be determined ) Rules: IF you reblog..please don't reblog more than once…people already bitch when you reblog it just once ( But screw them ;) Liking the post counts as one entry..reblogging counts as an extra entry. Good luck! Foofa for sure! -RW
2 tags
2 tags
Watch
Isn't it amazing how little girls know exactly what to do with their babydolls from the get-go? She's such a little momma.
3 tags
Watch
Cove + Waverly —> Halloween 2011
2 tags
Watch
On this episode of 'In The Booth' Waves discovers what to do when she's done with that camera in her face while Daddy is trying to coax out the first "I Love You"…
1 tag
2 tags
Watch
This week's edition of 'In The Booth' with Waves… you get to see what watching TV on the couch with a toddler is like. (I love her in spite of my bruises…) RW
2 tags
Watch
Summer is over but the memories aren't…
1 tag
"There was never a child so lovely but his mother was glad to get him to sleep."
– Ralph Waldo Emerson
2 tags
Watch
This week on 'In The Booth' Waves does a little swaying to Amos Lee while playing a little dress up in Mommy's headband collection… Cameo appearance made by a three-legged Ollie.
2 tags
Watch
In The Booth this week…W attempts to destroy the Apple TV remote with her mouth.